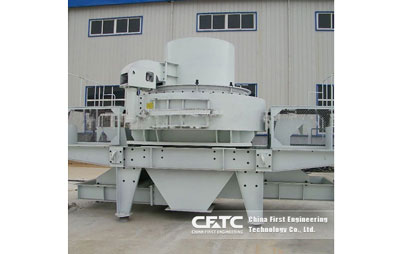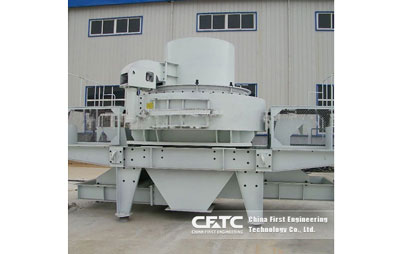 Basalt sand making machine
Feed particle size50-60mm.
Processing capacity360-520t/h.
Applicable materialCement, construction, metallurgy, mining, railway, hydropower and highways..
Sell Hot: South Africa, Nigeria, Kenya,Mexico, Uzbekistan, Chile, Tanzania, Peru, Brunei, Brazil, Iran, Philippines, Malaysia, Vietnam, Pakistan, India, Russia, Venezuela, USA, etc.
Major benefits ! ! ! Buy Basalt sand making machine and
free delivery this machine related parts!
Basalt is a basic eruptive rock with chemical composition similar to gabbro or diabase. The SiO2 content varies between 45% and 52%. The K2O+Na2O content is slightly higher than the intrusive rock. CaO, Fe2O3+FeO The MgO content is slightly lower than that of the intrusive rock. The main constituents of basalt are silica, alumina, iron oxide, calcium oxide and magnesium oxide, of which silica content is the highest, accounting for about 40%. The basalt has a very high durability and many joints, and the joint surface is formed into a pentagon or a hexagon, which constitutes a columnar joint.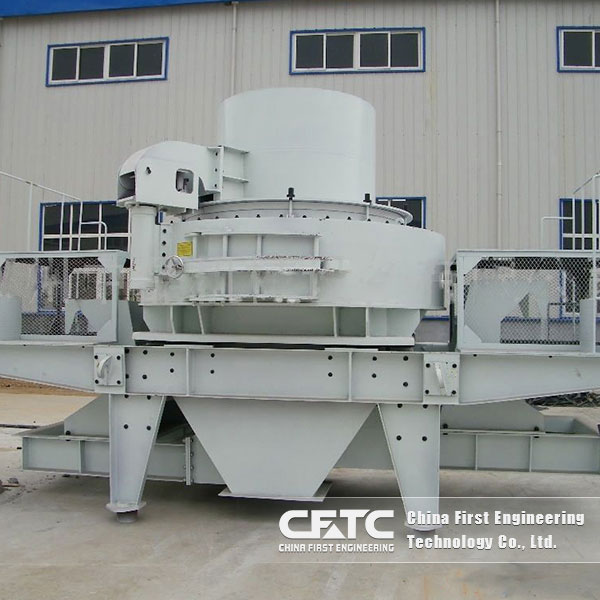 The basalt has a bulk density of 2.8-3.3 g/cm3 and a high compressive strength of up to 300 MPa. General sand making equipment cannot process basalt into usable sandstone material. In this regard, experts combined with previous production experience, physicochemical properties of basalt, advanced foreign cases, etc., developed a new generation of basalt sand-making equipment - basalt sand making machine. The equipment has a running cycle of more than 18 hours, high efficiency and energy saving, high quality of sand and stone products, and easy operation.
Parameters
Basalt sand making machine performance advantage

Reduce costs and maintain maintenance
When the basalt sand making machine is in use, its impeller and basalt self-lining in the vortex breaking chamber greatly reduce the wear parts cost and maintenance workload.

Advanced technology, internal airflow self-circulation
It solves the problem of "iron pollution" in the process of crushing basalt and the "calendar steel" problem in the process of steel slag crushing. The ingenious internal airflow self-circulation eliminates the problem of dust dispersion.

Product size can be controlled, the output can be large or small
The basalt sand making machine utilizes foreign advanced technology to control the size of the product when crushing basalt materials, so that the fine material output can be large or small.

Simple structure, energy saving and environmental protection
The impact angle design of the crushing cavity under different concepts makes the friction between the basalt and the wear parts less, which directly reduces the use cost of the equipment; it is equipped with German original thin oil lubrication to completely solve the problem of bearing heat.
Principle
working principle

The basalt material falls directly from the upper part of the machine into the high-speed rotating turntable. Under the action of high-speed centrifugal force, another part of the target stone that is divided by the umbrella around the turntable produces high-speed impact and high-density crushing. After the basalt strikes each other, In addition, a vortex motion is formed between the turntable and the casing to cause multiple blows, friction, and pulverization, and the materials are repeatedly screened and controlled by the screening device to achieve the required particle size. It is discharged from the bottom of the fuselage - discharge port.
Relate:
Circular Vibrating Screen
,
Mobile crushing station
,
Jaw Crusher
,
Vibrating feeder
,
VSI sand making machine
,
Double spiral sand washer
,
HVI sand making machine
,
Vertical Shaft Impact Crusher
,
Bucket Wheel Sand Washer
,
Sand production line
,
Dolomite sand making machine
,
Belt Conveyor
,
Basalt sand making machine
,
Mobile screening plant
,
Hydraulic Cone Crusher
,
Sand making machine
,
Stone powder sand washing machine
,
Impact Crusher
,
Mobile sand making machine
,
Fine sand recycling machine
,
Heavy hammer crusher
,
Spiral sand washer
,
Mobile Screener
,
mobile cone crusher
,
Trommel Screen
,
Conveyor belt
,
Mobile impact crusher
,
Granite production line
,
limestone Mobile screener
,
GZD Vibrating Feeder
,
Symons Cone Crusher
,
Hammer Crusher
,
Single spiral sand washing machine
,
Sand washing & recycling machine
,
River stone sand making machine
,
Send Enquiry
write down your requirement and contact details in the following form to get the latest price of this product within one day!
Hot Product
Pursuit of excellence, innovation is not limited!