Fill out the form below and submit
we will get back to you as soon as possible.
Whether it is natural sand or stone into sand, which contains a small amount of impurities and mud, usually use water washing equipment to remove impurities and dust and improve the cleanliness of sand.
Water sand washing equipment is also called wheel bucket sand washer machine. Because it mainly uses water for cleaning, impurities can be removed through the rotation of impeller. There are single wheel, double wheel and three wheel, that is, sand and stone can be washed. The output per hour is 15-260 tons, and the equipment model is complete, which can be purchased at will.

In the process of sand washing, the loss of fine sand and stone powder is very small, the processing capacity is large, the power consumption is small, the washing cleanliness is high, and the impurities are small. The grading and fineness modulus of finished construction sand can meet the standards, the market of finished products is wider, and the customer income is improved.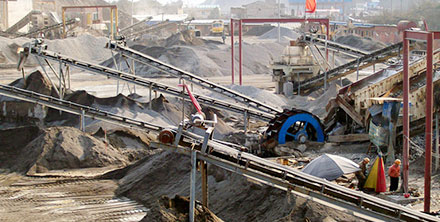 How much is the price of sand washing equipment?
The price of investment in a water and sand washing equipment is about 50000-500000 RMB, and the prices given by different water and sand washing equipment manufacturers are slightly different. The reason lies in workmanship, material selection, equipment model, sales mode, etc., as well as purchase in different periods of time, which will also cause differences in transaction price.
Some of the direct selling big manufacturers offer relatively affordable and guaranteed quality, but there are also manufacturers with limited technology and materials that may cut corners on work and materials. The price will be cheaper, but the quality is not guaranteed. Middlemen need to earn the price difference and the price is relatively expensive, which will cause different prices of sand washing equipment.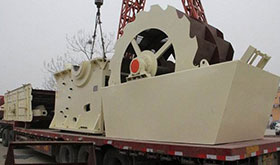 How much is the wheel
bucket sand washing machine equipment
? You can directly click the quotation consultation and get it online free of charge. You can enjoy the preferential activities. At any time, the sales manager will provide you with a detailed list, and the senior CFTC engineer will tailor the production plan.
how much is the quote of crusher of type of an annulus hammer?
Tin ore crusher plant
How to maintain a mobile crusher?
Manganese crusher plant
Send Enquiry
write down your requirement and contact details in the following form to get the latest price of this product within one day!
Hot Product
Pursuit of excellence, innovation is not limited!